Axians Business Live 2022
Axians Business Live is a virtual event designed to share with our entire network the latest trends in business relevance in the industries and expertise supported by Axians.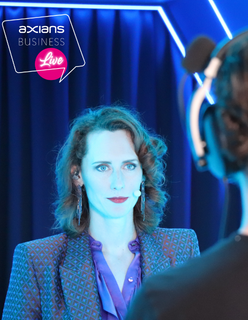 The power of network
An overview of Axians' latest activities across countries
The event provided an overview of Axians' latest activities across countries and to discover new references, there to benefit from the power of the network.
Key customers of our activities were invited to share their experience and vision during roundtables for the coming year, the voice of the customer is at the heart of our event. The idea is to better understand their challenges and how Axians and VINCI Energies can support their growth.
Three main topics
Adding value for our colleagues by bringing them the latest market knowledge, technology trends and widening the understanding of our customers' pain points. That's what we also mean by The best of ICT with a human touch. This year, we focused on three topics: business, people, and society.
These three hours were an enormous investment into our joint future. I was impressed to see how open and honest our customer representatives interacted.
Tessaro Dominique
CIO, VINCI Energies
Axians Business Live in numbers:
coming from 9 different countries