Working from home has become widespread. Employees require access to corporate resources remotely, forcing businesses to act quickly setting up the necessary infrastructure. Additional security systems must be implemented to guarantee that only those with proper authorisation are able to access the networks.  
So, what are the implications of the COVID-19 pandemic for cybersecurity in businesses?
Alain de Pauw, head of security division, Axians Germany discusses the adaption to a secure, at home workforce, the enhanced responsiveness thanks to managed services and cloud and how to achieve maximum security with the Zero Trust model, on The Agility Effect.
Axians is involved in digitising schools
We are currently considering a project aimed at equipping 22 establishments in the southern districts of Hamburg with a uniform, exhaustive, integrated and automated cybersecurity solution.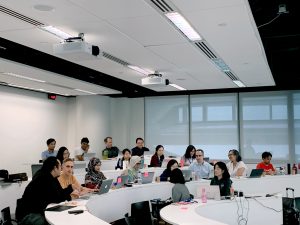 5 cybersecurity recommendations for home working:
VPN

Exclusively authorise encrypted VPN connections for accessing corporate data and use strong authentication, to ensure secure remote access.

ZERO TRUST

Build and use Zero Trust architecture 

CASB AND SIEM

Use Cloud Access Security Brokers (CASB), Security Information and Event Management (SIEM), segmentation and Vulnerability Management to create network transparency.

TRAIN

Train employees in cybersecurity. Send fake phishing emails to staff. This tests employee reactions and allows targeted training for vulnerable staff members. 


ENDPOINT

Mobile devices should be secured through multiple authentication, Endpoint Security (antivirus, hard drive encryption, port verification, etc.) and the use of MDM solutions. Ensure that all applications and operation systems are up to date.
Security as a Service, a cloud model that delivers scalable cybersecurity solutions, is also of value now more than ever.