AddHelix by Axians Austria uses Artificial Intelligence (AI) algorithms to make logistics services more flexible and more agile
Consumers and businesses want to receive their goods faster and track them at every step.   Any weak link in the chain can have a huge knock-on effect for the timely distribution of goods . New standards in Logistics such as shorter deadlines and the need for flexibility is taking hold. And AI can help provide the agility needed.  addHelix offers logistics managers the flexibility they need. Using artificial intelligence, it integrates data to create high-performance algorithms. Making it possible to monitor the management and transport of goods.
 The main challenge for logistics service companies today is flexibility," says Andreas Schellmann, CEO of Ibase and Business Unit Manager at Axians ICT Austria.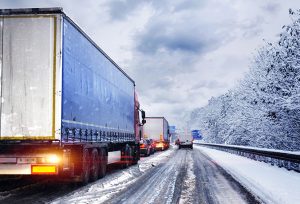 In real time, addHelix allows decisions to be made such as route selection using geocoded departure and arrival locations. Also taking account of the traffic conditions, regional weather forecasts and statistics, and toll charges on the various potential routes.
AddHelix ensures flexibility for the logistics manager, who can constantly adapt, and operates by itself in a flexible mode," says Andreas Schellmann, "because it's designed not as a single, centralised program to be plugged into the company's information system, but as a suite of additional microservices designed specifically for routing and logistics scenarios."
Andreas Schellmann emphasises that this digital transformation approach makes it possible to forget the "machinery" and focus instead on function and performance. Directed by artificial intelligence, addHelix microservices ensure flexibility in logistics management and contribute to the versatility of information systems in companies that use them in a simple way.