vPack is a groundbreaking all-in-one suite of managed IT services.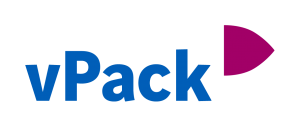 Axians brings its vPack solution to customers across Europe. Flexibility, scalability, on-demand resource utilization – more and more businesses want to tap into the multiple benefits of the cloud without compromising on data security and control. vPack addresses all these requirements in a simple, scalable and rapidly deployable package of solutions. As a result, CIOs can deliver services to internal customers through a SaaS (solution as a service) model.
Since the launch of vPack in France in 2011, we've seen a steady increase in the number of customers who are adopting our solution, as it fits all of their needs. We're now building on the success of vPack in France to extend our offering to customers across Europe. Germany and Austria will be the first to propose vPack through our local Axians teams, who are fully resourced to promote, deliver and support vPack in their region.
vPack is an all-in-one solution that lets organizations focus on their core business, without having to worry about IT infrastructure maintenance, updates or any other details. Axians experts handle everything – from installation to maintenance and 24/7 supervision – ensuring customers benefit from the best availability and service level agreements (SLAs).
An intuitive web portal enables customers to keep a close watch on their cloud-based service consumption and usage in real time. What's more, they can scale resources precisely to their needs and implement the best hybrid cloud data solutions on-demand, ensuring that they are only billed for what they use.
Europe-wide deployment of vPack reflects Axians' strategic decision to strengthen its position in the fast-growing hybrid cloud market.