Wallak Informatics has been providing IT-solutions from leading manufacturers for more than 30 years. Axians ICT Austria is strengthening its presence in Western Austria.
As of January 2018, Wallak Informatics is part of Axians in Austria. Wallak Informatics, located in Innsbruck, has been providing IT solutions from leading manufacturers such as IBM, Lenovo, Zebra, Dell/EMC etc. for more than 30 years. With this acquisition, Axians is strengthening its presence in Western Austria and its capacity in the infrastructure and data center environment.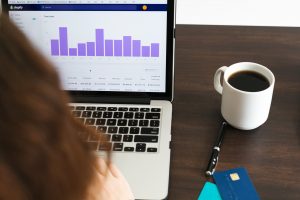 "We are consistently continuing our successful growth path in order to be able to offer our customers even more value from a broad portfolio of end-to-end solutions – from hybrid cloud strategies to S/4HANA and advanced data analytics," explains Peter Werzer, CEO of Axians ICT Austria. Wallak Informatics will be integrated as a separate business unit Infrastructure & Mobility, and the existing branch office in Innsbruck will be significantly enlarged with the new team. The contact point for the customers will remain unchanged, and the previous managing director Richard Wallak will also remain on board.
"Axians has a broad base of know-how and technologies that are of crucial importance for the management of digital transformation. Together, synergies will be used to better serve customers in Austria. An important component will be the expansion of enterprise mobility solutions, which are currently used extensively in key market segments such as production, transport & logistics, retail and healthcare," says Richard Wallak.
About VINCI Energies
In a world undergoing constant change, VINCI Energies focuses on connections, performance, energy efficiency and data to fast-track the rollout of new technologies and support two major changes: the digital transformation and the energy transition. With their strong regional roots, agile and innovative, VINCI Energies' business units boost the reliability, safety, sustainability and efficiency of energy, transport and communication infrastructure, factories, buildings and information systems.
2019: €13.75 billion revenue // 82,500 employees // 1,800 business units // 56 countries