VINCI Energies today acquires Koning en Hartman, a company specialised in communication networks in the Netherlands.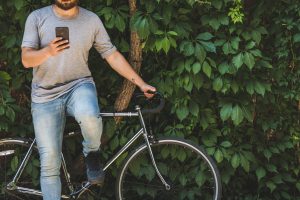 This acquisition strengthens its portfolio in the ICT (Information and Communication Technologies) and industry sectors.
With some 320 employees in the Netherlands and Belgium, Koning & Hartman achieved a turnover of €66 million in 2018. The transaction has been submitted to the Netherlands Authority for Consumers & Markets (ACM) for approval.
Founded more than 120 years ago, Koning & Hartman played a pioneering role in the telecom industry and its infrastructure, installing control systems and providing data communication services. The organisation now specializes in custom telecommunication solutions for industry and critical communication networks. These customer-specific solutions are supplied mainly to industry customers and telecom operators, as well as organisations in the healthcare, public order and public transport sectors. All these activities perfectly round out the VINCI Energies offer portfolio.
Koning & Hartman is a high-value technological organisation of entrepreneurs, and that fits in well with the VINCI Energies culture. Koning & Hartman's high-quality "Technovation" service strengthens the Axians portfolio in the telecom and IT infrastructure market and the Actemium portfolio in industrial automation solutions. I'm convinced that the offers we are now gaining will add value to the solutions that we can offer our customers.
van Kaathoven Rob
Deputy Managing Director of VINCI Energies in the Netherlands
Oswald Coene, CEO of Koning & Hartman says: "With its Axians and Actemium brands, VINCI Energies is committed to digital transformation and Smart Industry; this fits seamlessly with the strategy and vision of our company. As an autonomous business unit within VINCI Energies, we can continue to develop our services. That way, our customers are assured of an innovative and future-proof service. It also offers our employees excellent prospects."
About VINCI Energies
In a world undergoing constant change, VINCI Energies focuses on connections, performance, energy efficiency and data to fast-track the rollout of new technologies and support two major changes: the digital transformation and the energy transition. With their strong regional roots, agile and innovative, VINCI Energies' business units boost the reliability, safety, sustainability and efficiency of energy, transport and communication infrastructure, factories, buildings and information systems.
2019: €13.75 billion revenue // 82,500 employees // 1,800 business units // 56 countries