A new network with high scalability and improved stability
Axians redesigned and implemented the new network infrastructure  which connects four new data centers and the campus of the University.
This was performed with no service interruption as clinical applications must remain available at any time.
The new solution brings a improved stability and high redundancy, removing downtime of any applications and allowing high scalability for campus and datacenter networks.
Universitätsklinikum Freiburg is the third largest hospital in Germany: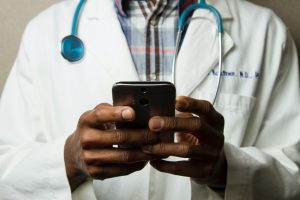 10,000 employees
1,600 beds
65.000 inpatients per year
580,000 outpatients per year
In constant evolution, the IT architecture is a key component to provide the best of medicine, research and teaching.
Universitätsklinikum Freiburg can rely on the Axians 24/7 hotline.
Axians Healthcare Solutions
Offering flexible and responsive managed services, Axians helps healthcare organizations focus on their core business and minimize their operating expenses.