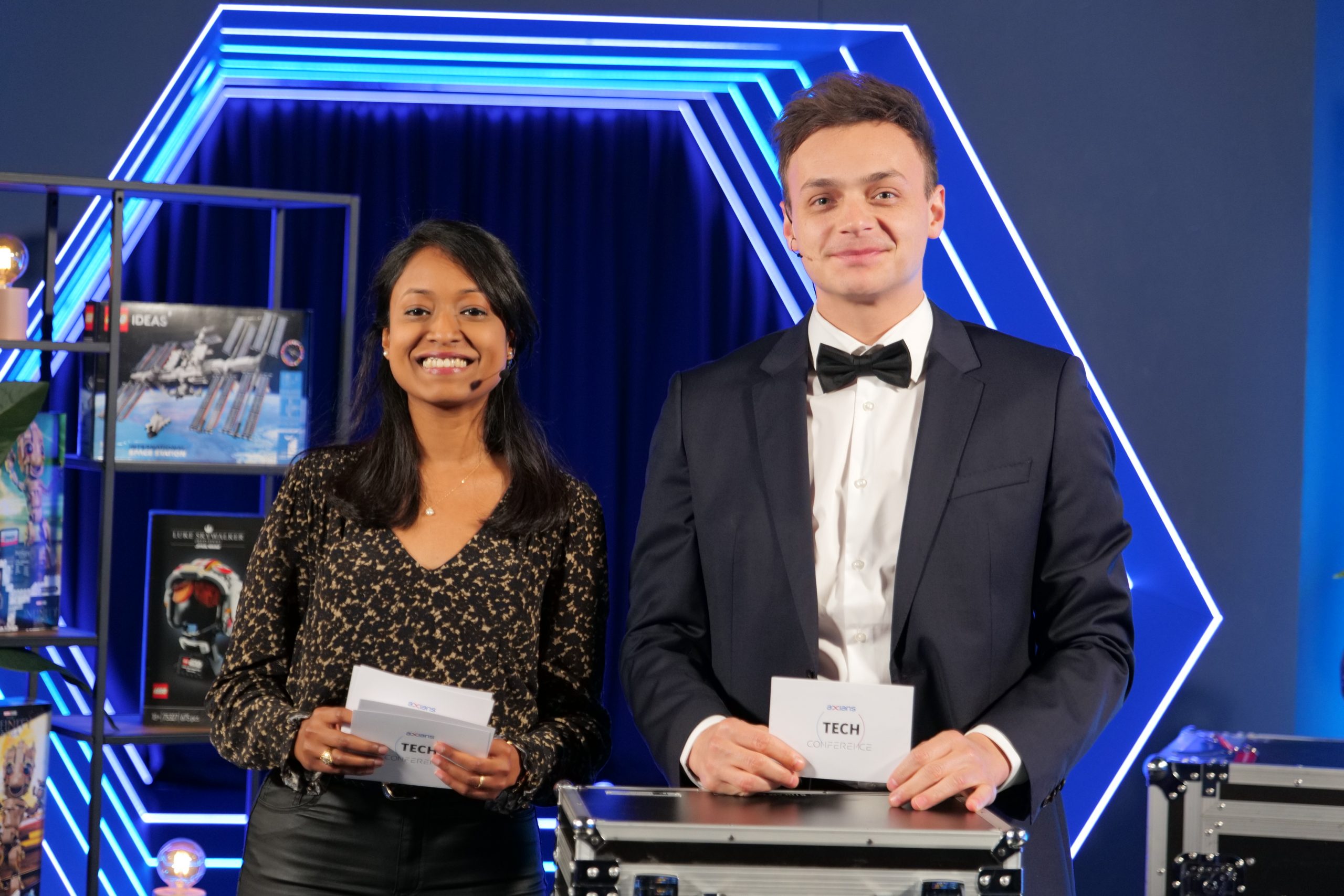 Two afternoons full of #Tech4Tech.
3rd edition of the Axians Tech Conference (ATC) took place on November 29th & 30th 2022. This virtual conference is designed to bring together all Axians technical communities & experts to share, network, and debate the latest progress.
Check out the event's after-movie
Why ATC?
We interviewed Edouard Henry-Biabaud, the owner of the event.
What is ATC and why do you organize the event?
Our annual Axians Tech conference is the biggest virtual company event for all Axians colleagues worldwide.  We have more than 8 000 tech experts, from 27 countries with different languages. We think Global and act Local. That's also why we decided to start with such an event in the first place, three years ago. The main idea is to share know-how, boost education and network within the large Axians network.  Attendees, our colleagues, can get inspired by passionate speakers from Axians worldwide about the latest trends, technologies, and methods that are changing the way we deliver our projects.
To whom is ATC'22 dedicated?
It is a company event dedicated to Axians employees around the world.
The event is technical in nature, designed for engineers and technical professionals to exchange know-how. We like to say it is #Tech4Tech as that's the DNA of the event. However, we also offer content for broader Axians audiences dedicated to soft skills and time management.
To what are you looking forward the most?
I would say the general atmosphere that is very unique each year. This year we specifically worked on an option to network easily between attendees. Even though it is an online event, we tried to integrate the "human touch" as much as possible and I believe we found a good solution for that. Fingers crossed, we are launching already on 29th & 30th November!
It just makes sense. You can explore experiences, ideas, failures, know-how and connect with people.
Valach Michal
Speaker at ATC'22